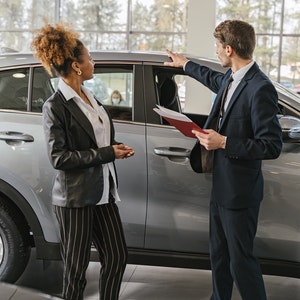 Auto and Motor Industry . Auto and Motor Industry News . Automotive Finance . Autoshows . Autoshows News . Brands . Community . Cruiser . Electric . Informations and Reviews . Motorcycle Type . New Car and Motor Reviews . News . Off-Road . On-Off-Road . Other . Scooter . Sport-Touring . Sportbikes . Standard . Touring . Touring Scooter . Track . Used Cars and Motors For Sale
What Are the Benefits of Doing Motorcycle Imports?
On October 27, 2021 by Jimmy
In case you are thinking of getting a new motorcycle, then you will have to explore two main options. First, you can decide to buy the bike from your local motorcycle dealer. This is often the most popular choice for most folks since it's simple and straightforward. And then there is the second option which is to import the bike from overseas. Importation has several great benefits and of course a few drawbacks. You can check them out below, starting off with the benefits:
Access to Global Brands
One of the best ways to access leading motorcycle brands in the world is through importation. After all, you can import bikes from any country. While Japan often leads the way when it comes to some of the best motorcycles in the world, the United States and Europe also do very well to produce top bike brands. Either way, if you decide to import, you can easily peruse through these options before you decide what to buy.
Save costs
When you import a motorcycle, you will be buying directly from the manufacturer unless, of course, you are importing a used bike. This allows you to save money on the final price. Yes, there will be some import duty paid at the port and other fees as well. But at the end of the day, you may end up spending less on the bike compared to someone who buys it from a local dealer.
Buy new and modern bikes
While most local motorcycle dealers try so hard to have some of the latest models in the market, they tend to fall behind. If you are looking for some of the latest bikes with the most modern features, then you may need to explore the idea of motorcycle imports. This will give you the chance to access the newest bikes even before they reach your local dealer.
The Disadvantages of Motorcycle Imports
For all the benefits that they offer, imports also have a few drawbacks. For example, it takes long before the bike is shipped to your country. This means that you may need to wait a few days before getting what you need. In addition to this, the motorcycle may not be up to standard since you are not there to inspect it. Finally, importing can be very cumbersome, especially for someone who is doing this for the first time. There are so many logistics involved in the whole thing.