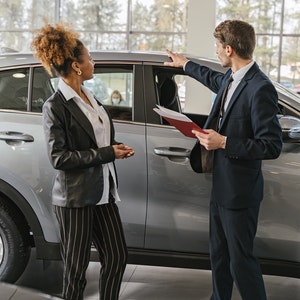 All Product . Auto and Motor Industry . Auto and Motor Industry News . Auto Spare Part . Brands . Dealers, Services and Products . Informations and Reviews . News
Five problems needing attention when purchasing motorcycle parts
On November 26, 2021 by Jimmy
It is not easy to find a reliable motorcycle parts wholesaler with stable product quality. There are many places to pay attention to. Otherwise, problems may seriously affect your business.
Identify the quality of the accessories you need.
Motorcycle parts are divided into four qualities: OEM, A, B, and C. Their prices decrease in turn, and the quality of their products increases in turn. Quality motorcycle parts are more durable, poor ones are cheaper. You need to consider carefully according to your own situation.
You get what you pay for.
If you want to buy OEM motorcycle parts at a very low price, then this is almost impossible to achieve. Higher quality means higher material and production costs. Parts manufacturers and wholesalers will not do business without profit. Only when your order is huge and the value is extremely high, they may give you a certain discount.
Orders that are easy to drop in price need to be vigilant.
Motorcycle parts manufacturing is an industry with a long history, and the industrial supply has been relatively stable. Only when the prices of raw materials and cargo transportation fluctuate sharply will there be obvious price increases and price reductions. If the manufacturer you contact is always very easy to give you more discounts, then they either quoted a very profitable price from the beginning, Either significantly reduce production standards and reduce material costs during production.
Be careful when inspecting goods and after-sales.
The strength of a supplier can also be seen from the inspection and after-sales service. Excellent suppliers rarely find problems during customer inspections, and they can solve problems quickly without shirking responsibility. Even if there is no problem with the inventory, you should pay attention to it after you sell it. If there are many quality problems soon, it is possible that the supplier is shoddy.
It is not easy to find suitable and stable suppliers.
Most motorcycle parts are purchased through international trade. Due to communication difficulties, it is difficult to find a supplier with a reliable reputation and stable quality. If you have unacceptable dissatisfaction with the previous supplier, don't hesitate to quickly find a suitable new supplier. Otherwise, the increasing number of problems may affect your business more and more. If you have a suitable supplier, don't try to reduce the cost
And to easily change suppliers, this will also cause serious problems.
Conclusion:
If you are really hard to choose but want the best quality and affordable prices, then look at the OEM motorcycle parts wholesaler in China. Pay attention to these issues, choose carefully, and I hope you can find a suitable supplier of motorcycle parts.